It is with great sadness that the family of Hope Faith (Pendrey) Jones, announce her passing at the age of 83 years. Hope, of Temperance, Michigan died at Hickory Ridge of Temperance on December 2nd, 2019. She was born March 27, 1936 at home in Lima, Ohio to Delta Mae (Carey) and Lawrence Hanley. Hope…
Continue Reading
left a message on December 9, 2019:
To Hope's family: Your mom was a great lady and a great friend. Your mom and mine shared a friendship that stood the test of time. I was blessed to get to know your mom even better during her time at Hickory Ridge. I loved her no nonsense attitude and her wicked sense of humor. She loved her family more than anything.. I will miss her.
left a message on December 8, 2019:
Cheryl, Mark, Diane, & Cindy, I am so sorry to read of your mom's passing. This is a beautiful written obituary, which only brought back Soooo many wonderful childhood memories of your mom, I can hear her laughing at the look on my face when I brought over my "Purple eggplant" & I not having a clue that is what it was called, I might have been 8-9 years old. I didn't give to my own mom, I gave it to mom Hope, she said she would fry it up for me cause she "KNEW" I would really like it. No, I didn't but Hope knew I would like it, but she still fryed that thing up. Her heart was hugh, she loved all of the kids in the neighborhood & all of the kids loved Hope. I can remember every week Hope, my mother, & our other neighbor Linda, the three of them heading to BINGO I don't know if my mom got Hope hooked on BINGO or vise versa but the the trio played for years together. Hope you will forever live in my memories of one of the most beautiful, kindest, fun loving women in my life. Rest in Heaven O 70 BINGO
left a message on December 8, 2019:
Beautiful lady that will missed. But not forgotten.
left a message on December 8, 2019:
In memory of Hope Faith Jones, Paulette lit a candle
left a message on December 7, 2019:
Sad, but now no more pain or suffering. Always fun to be with. Know she will be missed but always precious memories forever. Hugs to all. Av (Avalyn).
Peace of mind is a call away. We're here when you need us most.
left a message on December 7, 2019:
Hope was always kind to me. And boy, could she laugh and make you laugh with her! I feel truly blessed to have known her. ♥️ I won't forget the Bingo Queen with her wide array of daubers and snacks, and cute little outfits. Trying to keep up with her and her Bingo skills was close to impossible. I've never seen someone able to watch so many sheets and machines at the same time...all while keeping up with yours too. She'd always point out if you missed one. How did she do that? It was rather amazing and funny! :) I don't think I've met another woman with a unique wit such as Hope's. She would come out of nowhere with a zinger...made me laugh. A lot. Luckily, she passed that unique wit onto each of her children too. Hope, thank you for all the fun times and silly laughter Cindy and I always enjoyed with you. We will miss that! I'm so happy you were able to spend time with Olivia before you had to leave. She won't forget Grandma Hope. Ever. And, last but not least, thank you for Cindy! ♥️ We love you! And, until we see you again, we will miss you. O 70!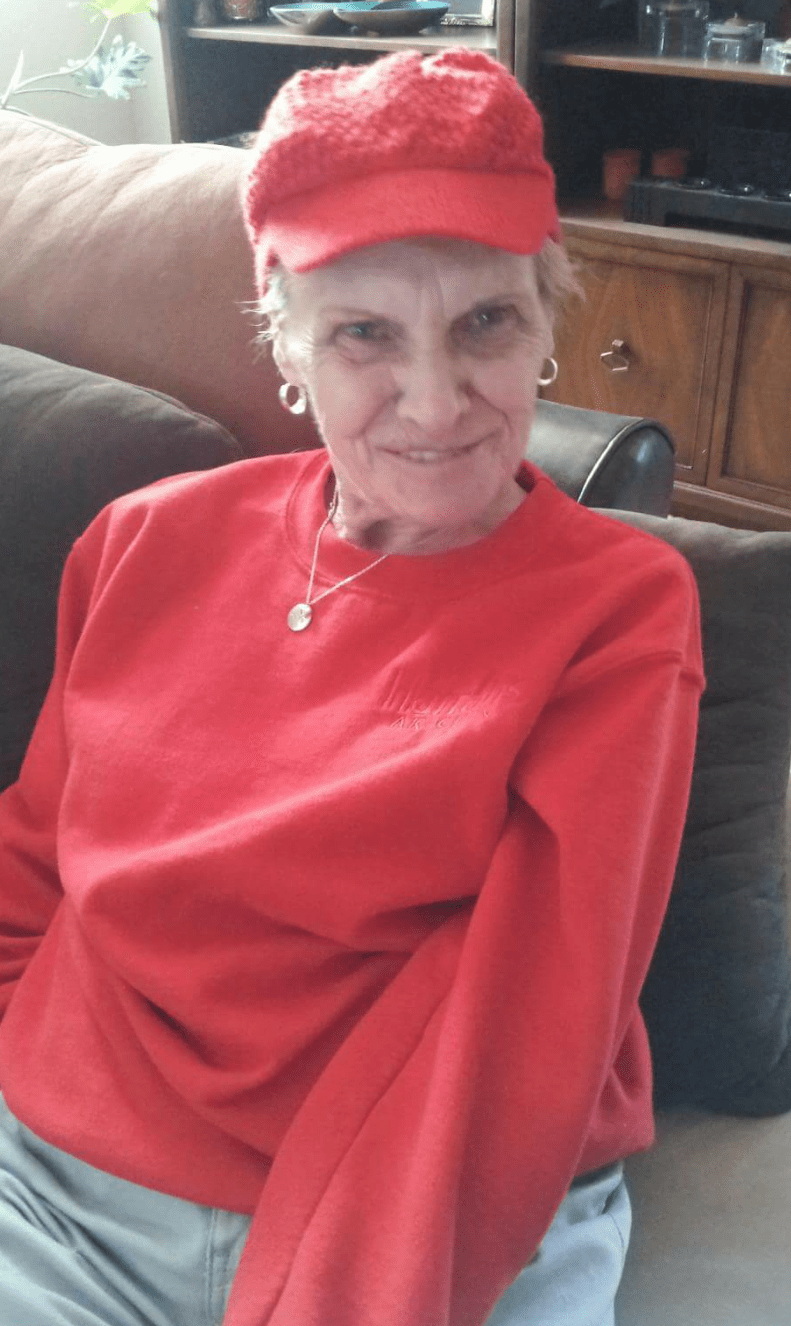 Please accept our deepest condolences for your family's loss.