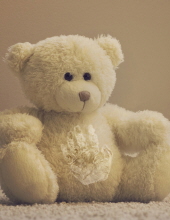 Obituary for Reign Rose Cooke
In Loving Memory of
Reign Rose Cooke
July 23, 2018
"Too Beautiful for Earth"

Reign Rose Cooke was born an Angel, on July 23, 2018 at Flower Hospital in Sylvania, Ohio. She is the daughter of Selena Sprague and Stratman Cooke IV, both of Toledo. Reign is survived by her big sister, Avaya Cooke; her grandparents, Leticia Hummer (Kenneth), and Stratman III and Michelle Cooke, all of Toledo; her aunts and uncles, Raquel Sprague, Zia Cooke, Joshua Sprague, and Julian Longoria. Reign is also survived by her great-grandparents, great-aunts, great-uncles, and many cousins. Reign was preceded in death by her great-grandmother, Rosa Lee White.

"She will forever be held in our hearts until we can hold her again in Heaven"
Events