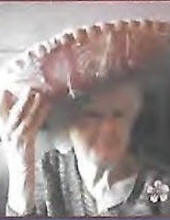 Obituary for Patricia Ann Fulton
Patricia "Pat" Ann (McGaharan) Fulton at the age of 90, took her walk with the Angels June 11, 2018 while under the care of Hospice of Northwest Ohio at Spring Meadows Nursing and Rehabilation in Holland, Ohio. Pat was preceded in death by her parents, Loving husband, Robert H. Fulton of 58 years along with her brothers and sisters.

Pat was the 10th child of 14 born to Madonna (Bakel) McGaharan and John F. McGaharan on March 29,1928 in Toledo, Ohio. She was a loving and devoted wife and mother.
Surviving are her son, John "Jack" (Deborah) Fulton, her brother, John (Margaret) McGaharan, grandchildren Pam and Alan and many nieces and nephews.
Events