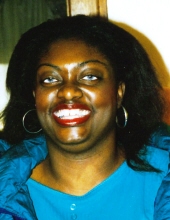 Obituary for Kimberly Jean (Randall) Smith
Kimberly J. (Randall) Smith was 56 years old when she left us on June 3, 2018. She was born to Charles and Mae Randall on December 7, 1961 in Springfield, Massachusetts. Kim was a student at McTigue Jr. High School and graduated from DeVilbiss High School. She attended the University of Toledo where she received her Bachelor's degree. Kim worked as a health aide. She worked at the Epilepsy Center for 15 years, and volunteered at Lutheran Social Services for several years.
Kim has gone home to the arms of her father, Charles Randall; grandparents, William and Marie Thomas; aunts, Ethel Sellers and Lourene Word; uncle, Carl Thomas; and brothers, Keith and Steve Randall. Kim leaves behind her mother, Mae Randall; aunt, Phyllis Smith; uncle, Harold Thomas; her best friend, Andrea Henry, and a host of family members and other friends to hold her close in their hearts.
Memorial services will be held at the Sylvania Senior Center, 7140 Sylvania Ave, Sylvania, Ohio, on Saturday, June 16, 2018 from 3pm till 7pm.
Previous Events
Memorial Service
Sylvania Senior Center
7140 Sylvania Ave.
Sylvania, OH 43560