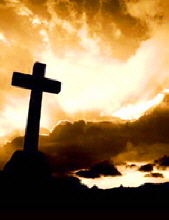 Obituary for Robert H Webber, Jr.
Robert "Rob" H. Webber, Jr. passed away unexpectedly on May 31, 2018. Rob was born on August 24, 1966 in the Old West End. He was passionate about working with his hands, building model planes and boats, and he loved his job with Menard's. He will be remembered as a beloved husband, son, father, and friend, a loving man who was always willing to help anyone in need.
Rob was preceded in death by his son, Nikolai Webber. He is survived by his loving wife, Jax Webber; parents, Robert and Phyllis Webber, Sr. of Lambertville, MI; children, Ashley Udell of Alba, MI, Robert J. Webber of Toledo, Kaitlyn Webber, and Jacob Watson both of Mancelona, MI; step-children, Keirsten (Kyle) Reece, Michelle Miller, and Jordan Miller all of Toledo; grandchildren, Mya Webber, Madison Gothrup, Jaxon Miller, Andrew Reece, and Anna Hale; siblings, Kimberly Webber of Temperance, MI, and Stephanie Webber of New Orleans, LA; nieces, Emily and Allison Grim; and best friends, Julie and Ed Alkire.
A memorial service will be held on Monday, June 11 at 10AM followed by the funeral mass at 11AM at Our Lady of Mount Carmel Church, 8330 Lewis Ave, Temperance, MI.
Previous Events
Memorial Service
Our Lady of Mount Carmel Church
8330 Lewis Avenue
Temperance, MI 48182
A funeral mass will immediately follow at 11 AM.